Welcome to the Gilbert Public Schools Community Education Online Registration System!
We offer VIK Before and After School Care, Gilbert Youth Sports, Enrichment programs, and Preschool options.
For questions about our programs, please contact the Community Education office at 480-892-9089 x0
GPS Summer Camp
Registration will open on March 1, 2022 for Kindercamp (ages 3-6 year old's), VIK (1st-6th grades) and The Zone (11-14 year old's) Summer Camp Programs.
Dates: June 2nd through July 20th
Hours: 6:30 am to 6:00 pm
Programs below are FULL and NOT accepting registrations.
To join the waitlist for these programs, please call the Community Education Business Office at 480-892-9089 ex. 0

Augusta Ranch: Kindercamp and VIK Camp A & B
Finley Farms: Kindercamp and VIK Camp A & B
Highland Park: Kindercamp and VIK Camp A & B
Oak Tree: Kindercamp and VIK Camp A & B
Quart Hill (Formerly Spectrum): Kindercamp and VIK Camp A & B
BRAIN BOOTCAMP
Brain Bootcamp offers many different unique course opportunities for your student during the summer. Gilbert Public Schools is offering several different free summer programs during the month of June for students at the three Brain Boot Camp locations and Mesquite Jr. High School Summer Program. The ELL Summer School Programs are for students by invitation only. To learn more and to register, click the link below.
REGISTRATION FOR THIS PROGRAM IS CLOSED.
Elementary Summer School
Registration Opens April 1st
Pre-K through 8th Grade
June 6th-June 30th 2022 (Monday-Thursday for 4 weeks)
Online registration for available classes will be open until Wednesday, June 8th at Noon
Elementary Summer School registration is CLOSED.
Location:
Settler's Point Elementary School
423 E. Settler's Point Drive
Gilbert, AZ 85296
For questions regarding Elementary Summer School courses, please email gpselementarysummerschool@gilbertschools.net
Childcare or Preschool Tax Statements
Tax statements for Child Care or Preschool accounts are available beginning January 1 for the previous calendar year. From the Dashboard, under Your Accounts, click on the Program, then use the green Download Tax Information button from the Account Management Tools on the left to obtain a copy of the tax statement. If your student(s) attended more than one Program, there will be a separate report for each.

AZ Tax Credits
Arizona School Tax Credits Make a Difference for Students!
Under Arizona law, a state tax credit is available for contributions to support extracurricular activities in public schools. Generally, any optional, non-credit, educational activity that supplements the educational program of the schools are considered to be extracurricular and eligible for tax credit funding. Tax credits are NON-REFUNDABLE per the policy of the State of Arizona.
Please Click Here for instructions on how to contribute!

Once you have submitted your tax credit payment via the Gilbert Public Schools website, please ensure that you have set up an Eleyo family account. Next, please call the Community Education Business Office at 480-892-9089 x0
BEFORE
submitting the registration in Eleyo, for further instructions.
Please submit the Tax Credit donation for the exact amount of the course, since our online system DOES NOT hold credits on the account.
The Community Education Programs that are eligible to pay using tax credit are GPS Enrichment, GYA (Gilbert Youth Athletics) and Elementary Summer School.
Looking to Pay a Bill?
You can find your bills for enrichment courses, child care, preschool, and more by logging in to manage your account.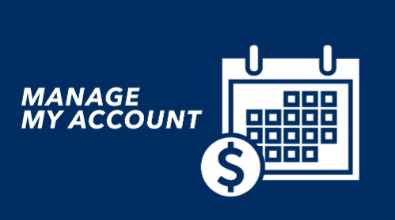 ENRICHMENT PROGRAMS
Welcome to high-quality student enrichment programs at Gilbert Public Schools! We offer a diverse selection of programs intended to encourage students to explore new educational opportunities.
Note: The student enrichment programs are delivered on different campuses with coordination and management by Gilbert Public Schools Community Education Department.
Gilbert youth athletics
Gilbert Youth Athletics is committed to providing top-tier coaching, utilizing elite facilities and focusing on the overall development of each student-athlete. It is our belief that great athletes must develop fundamental skills at a young age which prepares them for a future of success as they progress through high school and college programs.

Holiday Camps
Registration for Holiday Camps during the 22-23 School Year will open in August 2022.
Holiday Camps are offered on three elementary school campuses: Superstition Springs, Spectrum, and Playa del Rey. We are committed to providing a safe and enriching environment at convenient locations for families that are in need of child care on non-school days.
Holiday Camp Registration is open to preschool (3-5yrs) and school-aged (K-6th) students.
Advantage Preschool (formerly Amanecer)
Registration for the 2021-2022 year is open.
Registration for the 2022-2023 year will open Nov 1, 2021.
Online Preschool is being offered to a limited number of students.
Unless Noted as Online Preschool all classes are in person.
Advantage Preschool (formerly Amanecer) is a play-based program aligned with the Arizona Department of Education Early Learning Standards with a focus on critical thinking skills and social-emotional development.
Advantage Preschool (formerly Amanecer) is for families with 3-5-year-olds and is offered at most GPS elementary schools three or four days per week.
Building Blocks
Registration for the 2021-2022 year is open.
Registration for the 2022-2023 year will open Nov 1, 2021.

Building Blocks Program is designed to help prepare young children for Kindergarten by promoting confidence within an elementary school environment.
Kindergarten Prep
Registration for the 2021-2022 year is open.
Registration for the 2022-2023 year will open Nov 1, 2021.

Kindergarten Prep is a 20 student program taught by a certified teacher with a classroom assistant, designed to give your child a jump start on becoming a prepared and eager Gilbert Public Schools student ready for the rigors of Kindergarten!
TOYBOX
Registration for the 2021-2022 year is open.
Registration for the 2022-2023 year will open Nov 1, 2021.

TOYBOX Early Learning Center is a program established as a laboratory setting on high school campuses incorporating a full teaching curriculum. All lessons are objective driven, play-based, and designed using the Arizona Early Learning Standard.
VIK Club Program
Registration for the 22-23 School Year is NOW OPEN. Registration for the 21-22 School Year is CLOSED.
Designed to support the needs of today's working families, the VIK club is a safe, fun-filled extended learning program for children in Kindergarten through 6th grade enrolled in district schools. We are proud to offer enrichment opportunities that accomplish two major goals: reinforcing the excellent educational programming at Gilbert Public Schools and encouraging personal growth by cultivating life skills, strong relationships and a sense of self worth.
Parent Handbook 2022-2023 School Year
Half Days for 2022-2023 School Year

-

In Eleyo as a Non-School Day
- an additional $6 charge is added to the PM cost on these days and will have to be selected separately in your Eleyo account under a
Non-School Day
, if needed.
The Half Days (students released at 11:55 am) for the 2022-2023 School Year are 8/31, 9/22, 9/23, 9/30, 10/26, 12/20, 1/25, 3/1, and 3/10. These dates will be invoiced during the month in which they occur.
VIK Half Days - 22-23 School Year
If you need PM care for VIK Half Days (8/31, 9/22, 9/23, 9/30, 10/26, 12/20, 1/25, 3/1, 3/10) please follow these steps.
All currently enrolled students must add these days if care is needed.